The New Reaction Knee Brace is an active, responsive, webbed approach to general anterior knee pain and a distinct alternative to basic knee sleeves.
Indication
Chondromalacia Patella
Osgood-Schlatter Disease
Patella OA, mild bicompartmental OA
Quadriceps and Patella Tendonitis/Tendinosis
Watch Video
The Tru-Pull Lite is DonJoy's most comfortable, low profile and shortest patellofemoral brace, yet strong enough to relieve pain.
Indication
Recommended for acute mild to moderate anterior knee pain,support for patella instability, lateral subluxation and maltracking
Watch Video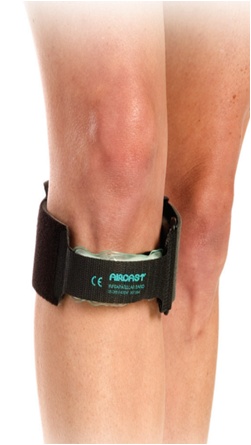 Infrapatellar band is a single aircell band which focuses compression on the patella tendon to decrease stress at the tibial tubercle.
Indication
Osgood Schlatter
Patella tendonitis